OBSESSIVE - NEO GOLDES DISFRAZ
OBSESSIVE - NEO GOLDES DISFRAZ
€52,79 – €56,45 VAT included
€52,79 – €56,45 VAT included
Important: take advantage of free shipping with orders over € 40. Any charges for shipments outside the European Community, if due, will be applied by the couriers to the final customer upon entry of the shipment in the country of destination.
Delivery times can vary from 24 hours to 6 days from the moment the goods leave our warehouse and depending on the destination of the product.
Description
Today we will fulfill your fantasies with a charming accent. By jumping into the Neo Goldes costume, we guarantee you a phenomenal waistline and alluring golden bunny ears. In the mirror, you will admire how tempting the soft bra and sexy shorts look to you. Such a sweet costume combined with your sensual femininity will guarantee you a real 'wow' effect!
Know its details:
Pearl effect costume: bra, shorts, headband and crew neck
Golden headband with bunny ears
Elastic crewneck with bow: it will fit perfectly
Adjustable shoulder straps: wearing comfort
The triangular cups ensure a nice look of the bust
A decorative pompom on the back
High-waisted
Buttons decorate the front and sides of the shorts
Lightweight material (82% polyamide 18% elastane; ears: 60% PVC, 20% polyester, 15% PP plastic, 5% metal)
S / M
Obsessive means inspiration for women. Elegance, sensuality, love for embroidery… The best fabrics and the best embroideries to create unique lingerie pieces. Years of work to combine the best value for money.
World leaders in underwear! Nobody does better!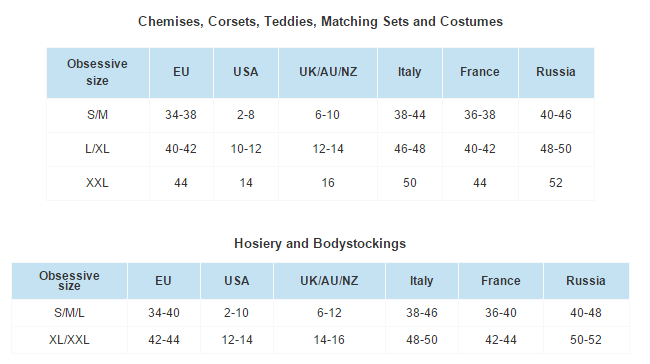 The voucher can be used for your next purchases on this site