OBSESSIVE DISFRAZ AZATA STEWARDESS L / XL
OBSESSIVE DISFRAZ AZATA STEWARDESS L / XL
€57,46 VAT included
€57,46 VAT included
Important: take advantage of free shipping with orders over € 40. Any charges for shipments outside the European Community, if due, will be applied by the couriers to the final customer upon entry of the shipment in the country of destination.
Delivery times can vary from 24 hours to 6 days from the moment the goods leave our warehouse and depending on the destination of the product.
Description
Costume seducente di una delle professioni più sexy al mondo!
L'abito copre magnificamente il corpo
Allettanti aperture sul ventre e scollatura bassa sottolineano il seno
La combinazione di un collo alto e maniche corte con l'imitazione di spallina aggiunge un carattere uniforme
Il taglio nella parte posteriore mostra in modo frivolo le curve del corpo
Il cappuccio decorato con il segno del "servizio ossessivo"
Incredibile perizoma e cappuccio inclusi
Tessuto elastico che si adatta incredibilmente al corpo esaltandone le curve (88% poliestere, 12% elastan)
Categoria: divertimento.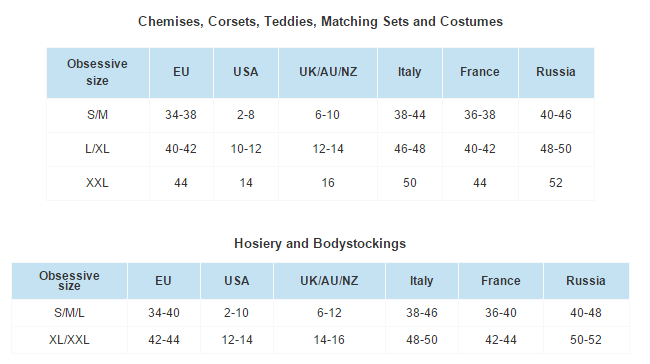 The voucher can be used for your next purchases on this site