OBSESSIVE DISFRAZ MEDICA S/M
OBSESSIVE DISFRAZ MEDICA S/M
€61,50 VAT included
€61,50 VAT included
Important: take advantage of free shipping with orders over € 40. Any charges for shipments outside the European Community, if due, will be applied by the couriers to the final customer upon entry of the shipment in the country of destination.
Delivery times can vary from 24 hours to 6 days from the moment the goods leave our warehouse and depending on the destination of the product.
Description
Abito 5 pezzi con chemise seducente.
Decorato con pizzo con motivo floreale
Accenti rossi intensi
Cinghie regolabili per una vestibilità perfetta
Scollo profondo
Ciotole accattivanti e tagliate decorate con fiocchi di raso
Allettante esposto indietro
Materiale trasparente e flessibile (90% poliammide, 10% elastan)
Completo di: stetoscopio, berretto da infermiera sulla fascia, guanti, perizoma
Categoria: divertimento.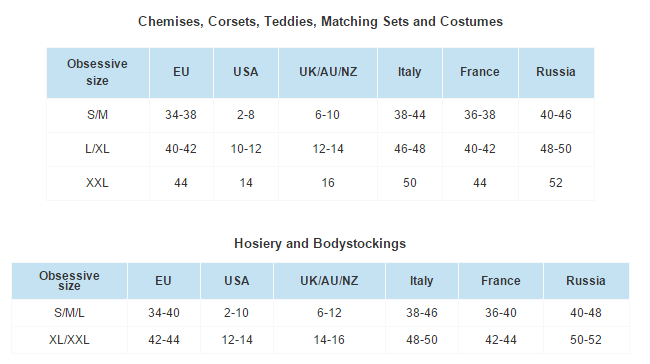 The voucher can be used for your next purchases on this site