OBSESSIVE – IMPERIA BABYDOLL S/M
OBSESSIVE – IMPERIA BABYDOLL S/M
€44,36 VAT included
€44,36 VAT included
Important: take advantage of free shipping with orders over € 40. Any charges for shipments outside the European Community, if due, will be applied by the couriers to the final customer upon entry of the shipment in the country of destination.
Delivery times can vary from 24 hours to 6 days from the moment the goods leave our warehouse and depending on the destination of the product.
Description
Imperia è un bestseller della collezione Obsessive Babydoll che esalta tutta la tua sensualità prodotta dal prestigioso marchio Obessive.
Size L / XL
Obsessive means inspiration in women! Elegance, sensuality, love for sewing ... it means a lot to women, few are the adjectives that can qualify Obsessive, where years of work have managed to combine the Quality / Price ratio,
Non rimarrai mai deluso!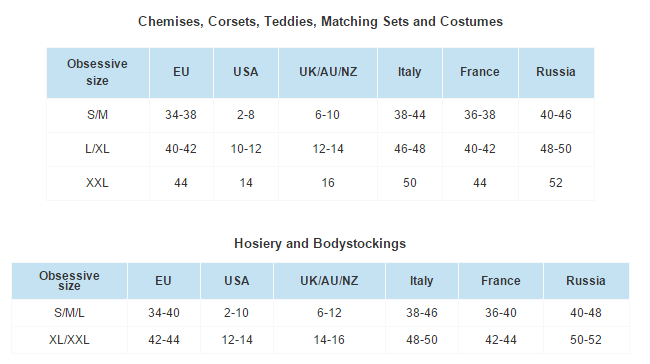 The voucher can be used for your next purchases on this site