OBSESSIVE - JOYLACE SET DOS PIEZAS S / M
OBSESSIVE - JOYLACE SET DOS PIEZAS S / M
€35,28 VAT included
€35,28 VAT included
Important: take advantage of free shipping with orders over € 40. Any charges for shipments outside the European Community, if due, will be applied by the couriers to the final customer upon entry of the shipment in the country of destination.
Delivery times can vary from 24 hours to 6 days from the moment the goods leave our warehouse and depending on the destination of the product.
Description
Delicate, semi-sheer lace, decorative pearls and straps created to show your beauty. This set is ideal! You are in the right place. In the Joylace set you will amaze your partner with grace and sex appeal. Trust us ...
More emotions here:
Adjustable closure: you can adapt it to your body
Neck strap - comfortable to wear
Beautiful pearls - decoration in the style of a queen!
Elastic material with Multistretch solution
Beautiful and durable design (90% polyamide, 10% elastane)
Size: S / M
Obsessive means inspiration for women. Elegance, sensuality, love for embroidery… The best fabrics and the best embroideries to create unique lingerie items. Years of work to combine the best value for money.
World leaders in lingerie! Nobody does better!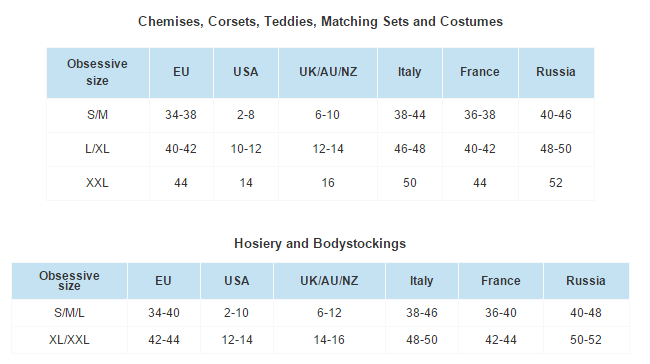 The voucher can be used for your next purchases on this site