OBSESSIVE – KOKIETTA TANGA
OBSESSIVE – KOKIETTA TANGA
€23,18 VAT included
€23,18 VAT included
Important: take advantage of free shipping with orders over € 40. Any charges for shipments outside the European Community, if due, will be applied by the couriers to the final customer upon entry of the shipment in the country of destination.
Delivery times can vary from 24 hours to 6 days from the moment the goods leave our warehouse and depending on the destination of the product.
Description
Hai voglia di una lingerie meravigliosa? Quindi puoi semplicemente sederti e rilassarti, e ti parleremo del divertente perizoma Kokietta! Abbiamo preparato per te uno stile traslucido, decorato con un motivo floreale, che ti farà sembrare super sexy. Il taglio speziato, la farfalla sfacciata, il nero sexy e scuoterai la passerella della tua camera da letto!
Conoscilo meglio:
Perizoma femminile Kokietta
Farfalla decorativa sopra i glutei: attira perfettamente l'attenzione sui glutei e aggiunge fascino
Ciondolo lucido
Materiale traslucido: aggiunge carattere
Adornato da un motivo floreale
Materiale elastico piacevole al tatto (90% poliestere, 10% elastan)
?Ossessivo significa ispirazione per le donne. Eleganza, sensualità, amore per il ricamo… I migliori tessuti ei migliori ricami per creare pezzi unici di lingerie. Anni di lavoro per unire il miglior rapporto qualità – premio.
Leader mondiali nella biancheria intima! Nessuno fa di meglio!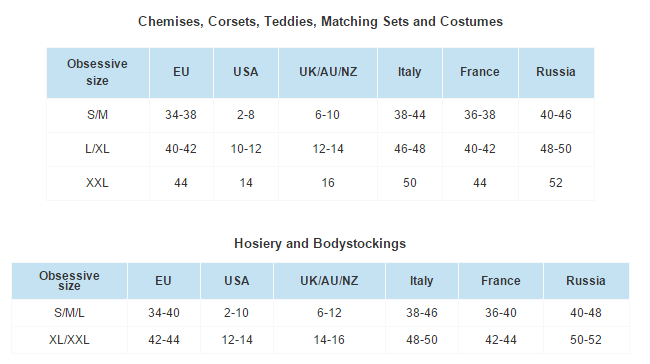 The voucher can be used for your next purchases on this site