OBSESSIVE - KOKIETTA TANGA
OBSESSIVE - KOKIETTA TANGA
€23,18 VAT included
€23,18 VAT included
Important: take advantage of free shipping with orders over € 40. Any charges for shipments outside the European Community, if due, will be applied by the couriers to the final customer upon entry of the shipment in the country of destination.
Delivery times can vary from 24 hours to 6 days from the moment the goods leave our warehouse and depending on the destination of the product.
Description
Are you in the mood for some gorgeous lingerie? So you can just sit back and relax, and we'll tell you about the fun Kokietta thong! We have prepared for you a translucent style, decorated with a floral pattern, which will make you look super sexy. The spicy cut, the cheeky butterfly, the sexy black and you'll rock your bedroom catwalk!
Know it better:
Kokietta women's thong
Decorative butterfly over the buttocks - perfectly draws attention to the buttocks and adds charm
Shiny pendant
Translucent material - adds character
Adorned with a floral motif
Pleasant to the touch elastic material (90% polyester, 10% elastane)
Obsessive means inspiration for women. Elegance, sensuality, love for embroidery… The best fabrics and the best embroideries to create unique lingerie pieces. Years of work to combine the best value for money.
World leaders in underwear! Nobody does better!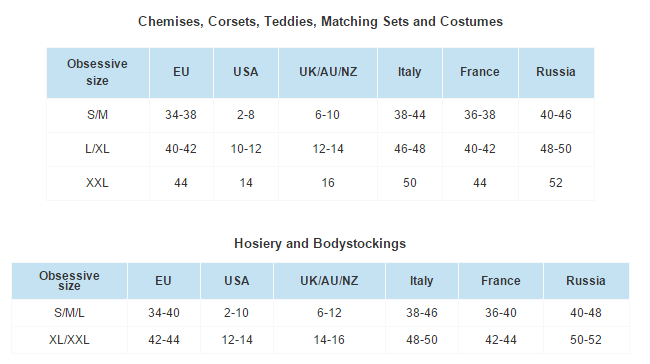 The voucher can be used for your next purchases on this site