OBSESSIVE - NUDELIA TEDDY S / M
OBSESSIVE - NUDELIA TEDDY S / M
€32,26 VAT included
€32,26 VAT included
Important: take advantage of free shipping with orders over € 40. Any charges for shipments outside the European Community, if due, will be applied by the couriers to the final customer upon entry of the shipment in the country of destination.
Delivery times can vary from 24 hours to 6 days from the moment the goods leave our warehouse and depending on the destination of the product.
Description
Sensual and chic. You will be like this during a romantic evening with your loved one. Prepare not only for good times, but also for spicy experiences. The fabulous Nudelia teddy bear will make you shine with your true sex appeal!
More details here:
Unique teddy bear in sexy and nude color
Adjustable straps meet at the back with elastic straps
Intriguing cutouts above the bust - emphasized bust
Black stripes adorn the teddy bear and visually slim the body
Elegant golden thread sewn into the fabric
Adjustable closure
Delicate and elastic material (90% polyamide, 10% elastane)
Size: S / M
Obsessive means inspiration for women. Elegance, sensuality, love for embroidery… The best fabrics and the best embroideries to create unique lingerie items. Years of work to combine the best value for money.
World leaders in lingerie! Nobody does better!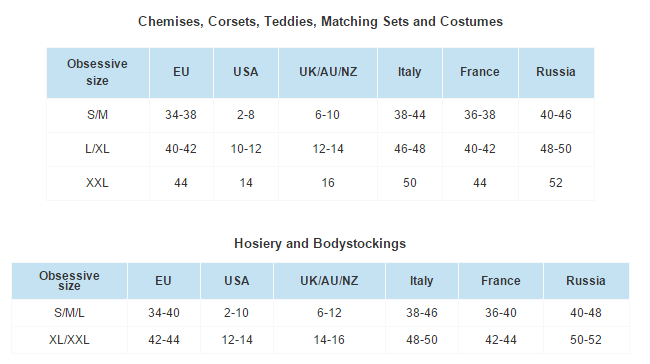 The voucher can be used for your next purchases on this site