OBSESSIVE - REDIOSA MEDIAS
OBSESSIVE - REDIOSA MEDIAS
€15,12 – €19,97 VAT included
€15,12 – €19,97 VAT included
Important: take advantage of free shipping with orders over € 40. Any charges for shipments outside the European Community, if due, will be applied by the couriers to the final customer upon entry of the shipment in the country of destination.
Delivery times can vary from 24 hours to 6 days from the moment the goods leave our warehouse and depending on the destination of the product.
Description
In Rediosa you will let yourself be carried away by love! We have prepared nude socks with unconventional lace for you. We promise you it will be an exciting night! Both of you will never get enough of this new sexy lingerie that will take your love to the highest level of pleasure.
Find out the details:
Stockings Rediosa? chic and unique design
The lace fits the body
Slits decorated with straps on the front: catch the eye
Comfortable and classic style
Floral lace? incredibly pleasant on the skin
The socks are not self-supporting
Pleasant to the touch and elastic material (90% polyamide, 10% elastane)
Size: S / M
¡Ossessive means inspiración en la mujer! Elegancia, sensualidad, amor a la costura… .means mucho para la mujer, pocos son los adjetivos que pueden calificar a Obsessive, whence a labor de años han consequido unir la mejor relación calidad-precio.
¡Líderes mundiales en lencería, nadie lo hace mejor!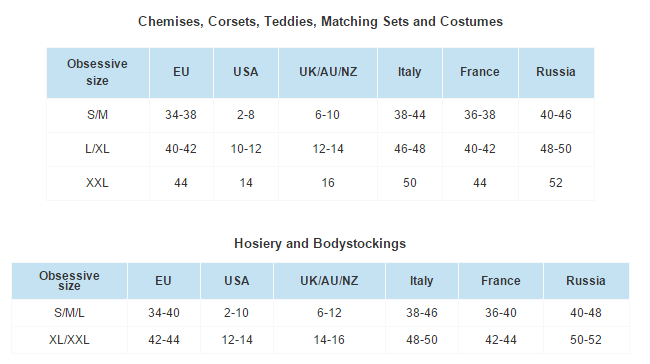 The voucher can be used for your next purchases on this site