OBSESSIVE - YASSMYNE PEIGNOIR S / M
OBSESSIVE - YASSMYNE PEIGNOIR S / M
€59,15 VAT included
€59,15 VAT included
Important: take advantage of free shipping with orders over € 40. Any charges for shipments outside the European Community, if due, will be applied by the couriers to the final customer upon entry of the shipment in the country of destination.
Delivery times can vary from 24 hours to 6 days from the moment the goods leave our warehouse and depending on the destination of the product.
Description
Are you dreaming of a new look that matches your favorite lingerie beautifully? Specially for you, we have created a unique and blissful pattern made with the combination of phenomenal black and charming indigo blue;) Elegant lace, classic cut and translucent material. We present the gorgeous Yassmyne!
Check out the tantalizing details:
Beautiful lace dressing gown
Blue lace with floral pattern? a little feminine charm
Translucent material
Satin binding: a beautifully emphasized waistline
Edges finished with "eyelash" lace - adds elegance
Skin-friendly materials (90% polyamide, 10% elastane)
Size: S / M
Obsessive means inspiration for women. Elegance, sensuality, love for embroidery… The best fabrics and the best embroideries to create unique lingerie pieces. Years of work to combine the best value for money.
World leaders in underwear! Nobody does better!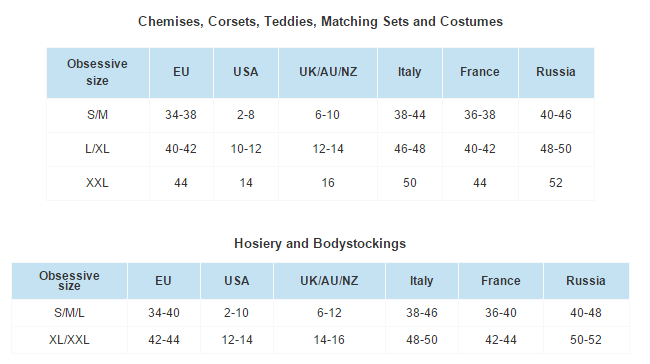 The voucher can be used for your next purchases on this site